1st Years Concert
Newtons hosted the Annual First Year's Concert on Thursday the 14 March 2019 in the Newtons Boardroom. As always the 1st year clerks did not disappoint and ended up giving us lots of laughs of what was a very well-rehearsed play.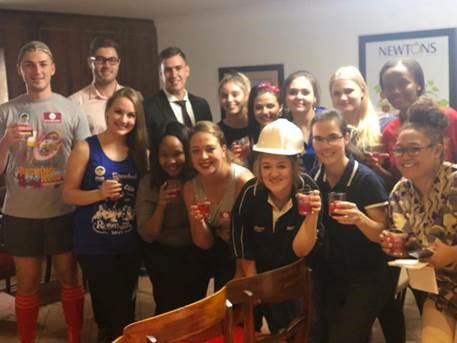 Back Row L-R Brendan Venter, Evan Healey, Ruan Schmidt, Desiree Vosloo, Mareli Swart, Bea Otto, Charne Karstel, Dineo Khetshane
Front Row L-R : Angelique Fouche, Bonolo Khunong, Jené Lotter, Marioliscke Hayward, Karin Poolman, Baudene Simpson.
Bloemfontein Golf Club – Club Championships 2019
Once again Newtons were the proud sponsors of the 2019 Club Championships held at Bloemfontein Golf Club. The Managing Partner, Mr Cedric Peterson, was there to congratulate the winners of each division. A special congratulations to Wilco Nienaber the defending champion and the number one player in South Africa. Newtons is very proud to be associated with this prestigious event.

Cedric Peterson congratulating Wilco Nienaber on winning the A Division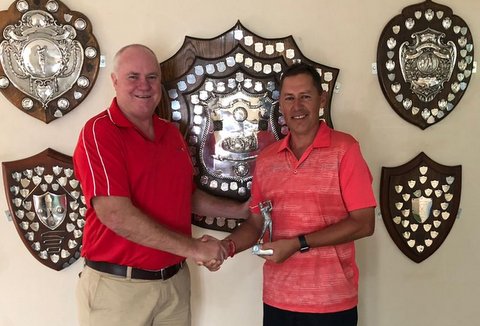 Cedric Peterson congratulating PJ Janse van Rensburg on winning the B Division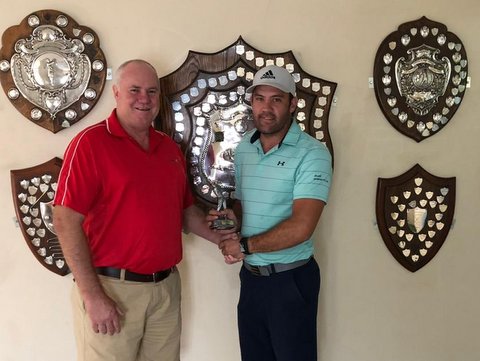 Cedric Peterson congratulating Werner van Zyl on winning the C Division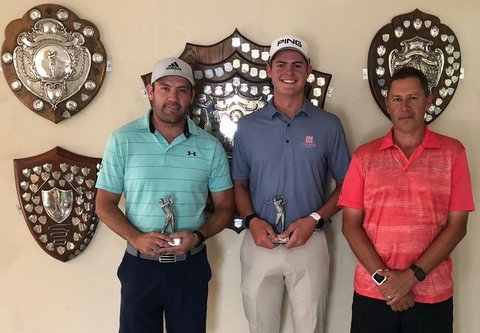 The winners of the divisions. L-R Werner van Zyl, Wilco Nienaber and PJ Janse van Rensburg
SAICA Golf Day 2019
Newtons "Golfers" played in the Annul SAICA Golf Day at Bloemfontein Golf Club on Friday the 15th March.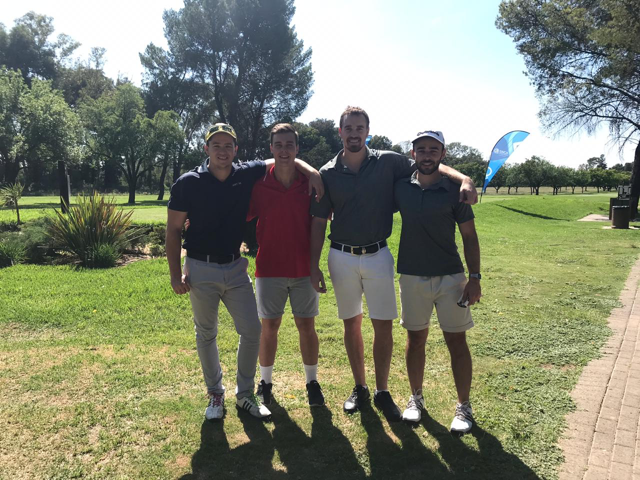 The Audit Team was from Left Theunis Nel, Danie Saayman, Zander Meyer and Nirvard Alberts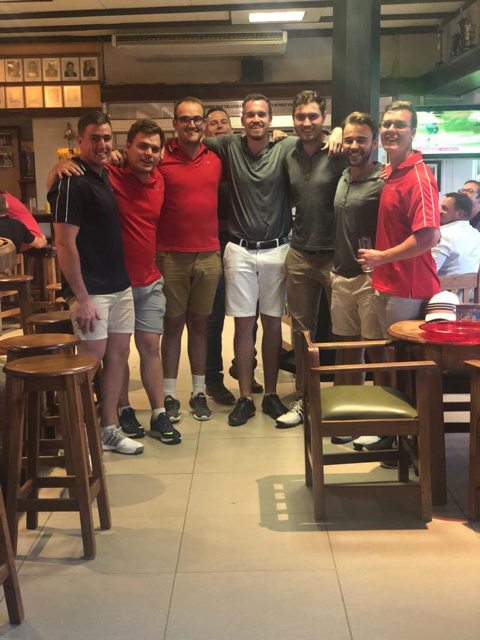 The 19th hole after a long day of Golf.
L-R: Ruan Schmidt, Tiaan Terblanche, Arné Nel, Zander Meyer, Evan Healey, Nirvard Alberts and Danie Saayman.